Enter into a Giveaway to win these 6.0/6.4 Pistons (Coated, Flycut and Delipped) !
Choate Engineering Performance is excited to announce our series of product giveaways. To enter the giveaway a in store credit certificate must be purchased for the promoted product and then as soon as all the tickets are sold, a live drawing will be held. The drawings are published and can be viewed on Facebook live as we announce the lucky winner!
Today's g entry is $20 per entry for a chance to win a " 6.0/6.4 Pistons (Coated, Flycut and Delipped) DURAMAX CYLINDER HEADS".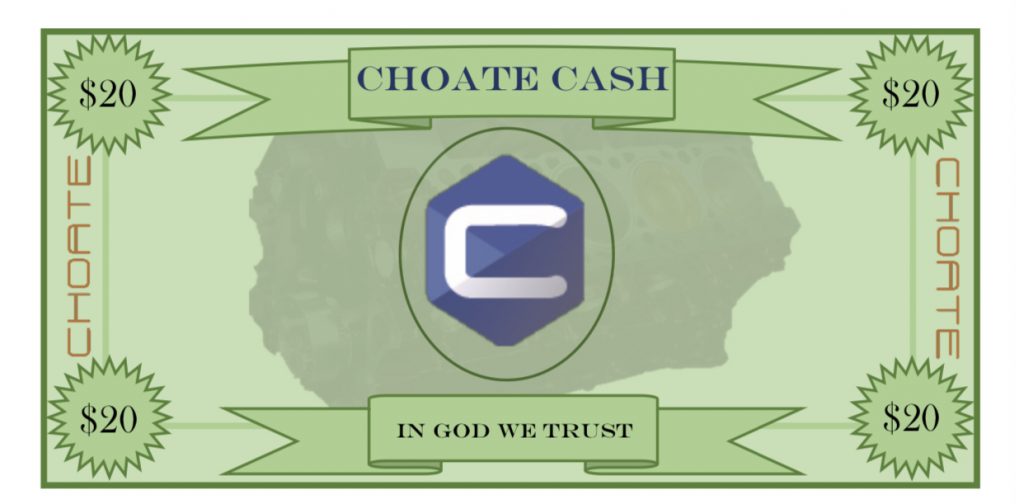 CLICK HERE TO ENTER NOW WHILE SPOTS LAST!! 
This listing is for a $20 CHOATE CASH CERTIFICATE  and ENTRY  into our Giveaway for a chance to win a set of " 6.0/6.4 PISTONS(COATED, FLYCUT AND DELIPPED)".
This giveaway is limited to 175 Entries !
NO LIMIT per person on Choate Cash Certificates!
Every $20 Certificate Purchase will grant you ONE entry!
WINNER to be announced on Facebook Live and contacted once 120 Entries have been submitted!
All Choate Cash Certificates purchased may be used as credit towards a Choate manufactured product of your choice!
More about the prize:
Choate Engineering pistons are designed with the factory problems in mind. As do all our products, these pistons help to solve issues with piston failures!
The reEntrant bowl design is used to increase the temperature in the bowl to lower hydrocarbons. The reverse flow area in the pocket of the piston creates a "hot spot" that can lead to piston failure. After the fatigue of the alloy, the exhaust gasses act as a cutting torch and start from here ending in a crack across the piston in the same axis as the wrist pin. Knowing this we machine and Delip the area causing these issues to relieve it from generating these hot spots, and shortening the dwell time of the reverse flow area.
The polyPhen coating is a thermal barrier that resists heat and heat absorption into the piston. Which forces more heat into the cooling system via the piston rings. By keeping the heat in the cylinder instead of the components it not only causes the internals to live longer but also gives more efficiency to the engine.
We offer valve reliefs also know as Fly cutting for larger cams, and lower compression ratios for higher boosted engines. This is a great addition for high-performance engines, some race applications, or those that are towing heavy and need peace of mind. We engineer these parts for your success.
All of our machining is done and designed in our State of the art facility. Our "G3" pistons are designed to have no sharp edges which are the areas heat tends to be concentrated. We have machined all areas with sharp edges to generate a smooth edge,  Steel top ring groove and coated skirts to prevent piston scuffing on the cylinder walls. The plasma coated, steel top ring and Ductile Iron second oil ring is a two piece design to maintain oil containment. Our coating has been tested and proven to hold up to the intense cylinder heat and pressure. Coating isn't everything, The preparation of the surface is mandatory for proper retention!
Contest Info:
No Purchase necessary,Exemptions and exclusions may apply. See details for more information:
Participants may be exempt from purchase under the AMOE law; Participants may take place in the above giveaway by submitting  a letter of intent to enter, Proof of registration on a diesel powered vehicle compatible with the part or engine eligible for giveaway , Like and share our Facebook page at Choate Performance and must be willing to pay any  shipping fees associated if participant is the giveaway winner. Choate Cash Certificates are limited to 10% of  the product MSRP and may be used on more than one item to allow total use of purchased certificates (Ex: If the product you wish to purchase  is valued at $1000.00 you may use up to $100.00 in Choate Cash towards your purchase) .In addition, Choate Cash is limited to use towards Choate manufactured products ONLY  such as Engines, Cylinder heads, pistons or other in house manufactured parts.
Visit our Facebook page for up to date drawing information.