Enter into a Giveaway to win these 6.0 Aluminum Heads With Oring and Porting !
Choate Engineering Performance is excited to announce our series of product giveaways. To enter the giveaway a in store credit certificate must be purchased for the promoted product and then as soon as all the tickets are sold, a live drawing will be held. The drawings are published and can be viewed on Facebook live as we announce the lucky winner!
Today's drawing entry is $30 per entry for a chance to win a " 6.0 Aluminum Heads With Oring and Porting ".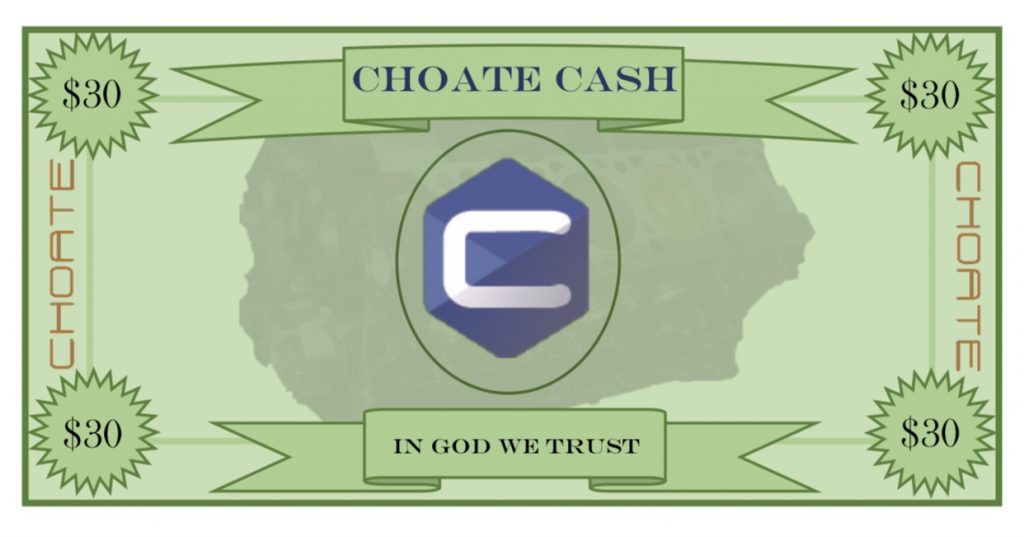 CLICK HERE TO ENTER NOW WHILE SPOTS LAST!! 
The listing is for a $30 CHOATE CASH CERTIFICATE  and ENTRY  into our Giveaway for a chance to win a set of " 6.0 ALUMINUM HEADS WITH ORING AND PORTING".
This giveaway is limited to 150 Entries !
NO LIMIT per person on Choate Cash Certificates!
Every $30 Certificate Purchase will grant you ONE entry!
WINNER to be announced on Facebook Live and contacted once 120 Entries have been submitted!
All Choate Cash Certificates purchased may be used as credit towards a Choate manufactured product of your choice!
More about the prize:
ProMaxx DX  is taking the diesel market to places it has never been before! The DX Series cylinder head is a lighter and stronger 356-T6 aluminum version of what has always been a cast iron cylinder head. ProMaxx DX Series being strengthened in many areas and provides power gains and flow improvements, right out of the box. Machined and assembled in the USA.
Cylinder Heads Feature:
18mm
Iron matrix valve guides honed to size for excellent lubrication and oil retention as well as maximum consistency in guide diameter for longevity. Our Guides are made with higher graphite content which is a lubricating component. This insures that the life of both valve stem and guide is solid for 100's of thousands of miles, with worry-free service.
Upgraded heavy duty casting, thicker than OE Our Castings are made thicker in problematic areas that have known to fail to cause not only cracks but also leading to fuel contamination in the cooling system.
Pressure tested at 50 PSI and 210F and vacuum checked.
Blueprinted to proprietary valve train geometry, to alter valve height and valve recession for maximum reliability and longevity. Our Valve stem heights are altered to remove preload on the lifter and decrease the wear as well as help the lifters live a long life.
Resurface: We incorporate the use of profilometers to make sure that the smoothness and surface finish of the static area meets the Ra of the gasket manufacturer. This is mandatory for proper gasket sealing and keeps the head gasket from failing. Ra is an arithmetic average of the surface finish.
Pressure test: We already test our heads with this process so you can rest assured there is no chance of porosity failures that can be associated with casted parts. Do the job one time the right way!
Hardened seats:  75% of heat dissipation occurs through the seating area of the head. This is so important that the valve seat is made of proper metallurgy because it is the conduit to transfer heat from the valve into the cooling system. We only use the highest quality seats to maintain our quality. These hardened seats also fix the problem of cylinder head cracking that is so infamous with the factory integrated seat.
ORING:
A receiver groove is machined into the deck surface of the heads and our USA made stainless wire is pressed into the groove- the wire protrudes from the groove applying extra pressure to all layers of the gaskets- sealing combustion pressure in the cylinder. It is reusable should you have the heads off of the engine for any reason in the future. Our oringed heads work with any standard off the shelf head gasket. WE do not require any special machining of the block just prep the deck surface ensuring the block is clean dry and flat. We do as manufacture however prefer the Felpro Head gasket. The oring provides a heat sink from the fire ring and conveys that heat obtained into the cooling system.
COMPLETE INCLUDES :
NEW USA made high-quality valves, springs, retainers, locks, valve stem seals, freeze plugs, glow plug sleeves and injector sleeves.
Valve spring pressure is tested and balanced to ensure consistent spring pressure across all valves
1 year warranty on heads
Contest Info:
No Purchase necessary,Exemptions and exclusions may apply. See details for more information:
Participants may be exempt from purchase under the AMOE law; Participants may take place in the above giveaway by submitting  a letter of intent to enter, Proof of registration on a diesel powered vehicle compatible with the part or engine eligible for giveaway , Like and share our Facebook page at Choate Performance and must be willing to pay any  shipping fees associated if participant is the giveaway winner. Choate Cash Certificates are limited to 10% of  the product MSRP and may be used on more than one item to allow total use of purchased certificates (Ex: If the product you wish to purchase  is valued at $1000.00 you may use up to $100.00 in Choate Cash towards your purchase) .In addition, Choate Cash is limited to use towards Choate manufactured products ONLY  such as Engines, Cylinder heads, pistons or other in house manufactured parts.
Visit our Facebook page for up to date drawing information.