Enter into a Giveaway to win these Edlebrock Duramax cylinder heads!
Choate Engineering Performance is excited to announce our series of product giveaways! To enter the giveaway a in store credit certificate "Choate Cash" must be purchased for the promoted product and then as soon as all the tickets are sold, a live drawing will be held. The drawings are published and can be viewed on Facebook live as we announce the lucky winner!
Today's Giveaway entry is $30 per entry for a chance to win a " EDELBROCK DURAMAX CYLINDER HEADS".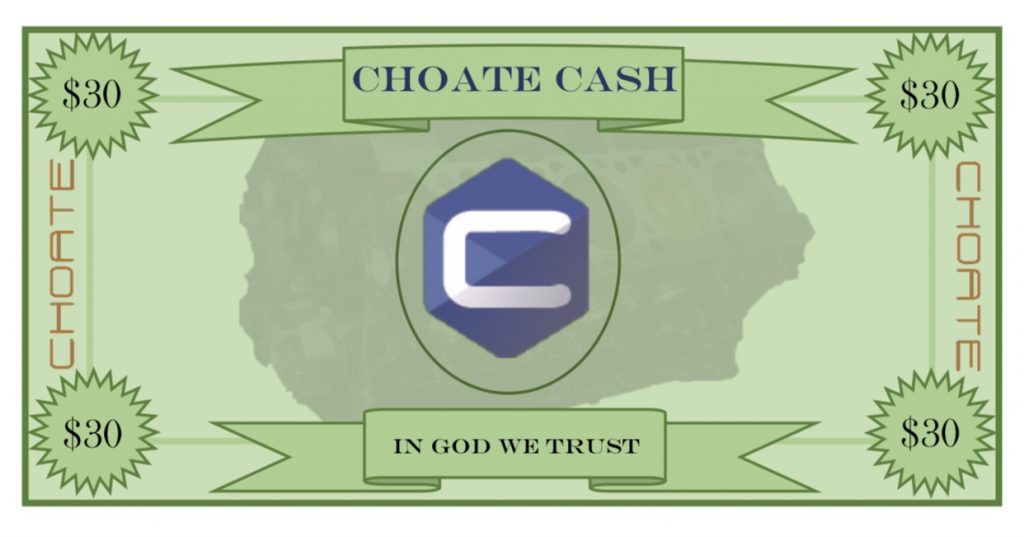 CLICK HERE TO ENTER NOW WHILE SPOTS LAST!! 
This giveaway is limited to 120 Entries !

NO LIMIT per person on Choate Cash Certificates!

Every $30 Certificate Purchase will grant you ONE entry! 

WINNER to be announced on Facebook Live and contacted once 120 Entries have been submitted!

All Choate Cash Certificates purchased may be used as credit towards a Choate manufactured product of your choice!
More about the prize:
Edlebrock Duramax Cylinder Heads (Set)
These aluminum heads come complete and ready to run straight out of the box and are designed to fit all variations of the Duramax engine that was offered in the popular Silverado and Sierra pickup truck as well as Chevrolet and GMC 2500/3500 HD trucks between 2001 and 2016. Edelbrock's new Diesel Cylinder Heads are compatible with all stock Duramax valvetrain components as well as valve covers, water crossover, injectors and plugs. Each A356 aluminum cylinder head casting is heat- and pressure-treated to reduce porosity while also increasing both strength and fatigue properties. Intake and exhaust runners are designed to optimize flow and swirl, but engine builders and head porters will also appreciate the extra deck and port wall material for custom porting and deck strength. Best of all, the new Edelbrock Diesel Cylinder Heads are CARB legal, making them the perfect choice for a street performance upgrade to your Chevy or GMC Duramax Diesel engine.
No Purchase necessary,Exemptions and exclusions may apply. See details for more information: 
Participants may be exempt from purchase under the AMOE law; Participants may take place in the above giveaway by submitting  a letter of intent to enter, Proof of registration on a diesel powered vehicle compatible with the part or engine eligible for giveaway , Like and share our Facebook page at Choate Performance and must be willing to pay any  shipping fees associated if participant is the giveaway winner. Choate Cash Certificates are limited to 10% of  the product MSRP and may be used on more than one item to allow total use of purchased certificates (Ex: If the product you wish to purchase  is valued at $1000.00 you may use up to $100.00 in Choate Cash towards your purchase) .In addition, Choate Cash is limited to use towards Choate manufactured products ONLY  such as Engines, Cylinder heads, pistons or other in house manufactured parts. 
Visit our Facebook page for up to date drawing information.