The Working Man Competition!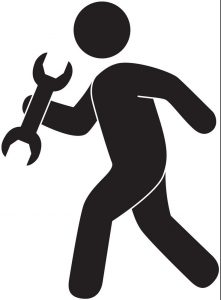 A working man in need will receive a long block daily driver of the winner's choice.
We are looking for someone who has faced hardship and could really use a new long block diesel engine. This giveaway is a bit different from our other ones. This one requires a compelling video submission telling us why the nominated person could really use a new diesel engine. We are also going to rely on you, our loyal supporters to help choose who receives this awsome prize.
Choate Engineering Performance is excited to announce our series of product giveaway drawings. Drawings happen on a weekly basis (as soon as the tickets for the item are sold out). To enter the raffel a ticket must be purchased for the promoted product and then as soon as all the tickets are sold, a live drawing will be held. The drawings are published and can be viewed on Facebook live as we announce the lucky winner!
To be entered we require a 3-5 min video submission explaining why you or the person you nominated should be the winner.
Also, we require a $100 entry fee and there are only 100 entries avalible.
All video submissions should be sent to Office@Diesel911.
com
Visit our Youtube channel to see all video submissions.
The top 5 videos will be found here on this page.
Contest Info:
No Purchase necessary,Exemptions and exclusions may apply. See details for more information:
Participants may be exempt from purchase under the AMOE law; Participants may take place in the above giveaway by submitting  a letter of intent to enter, Proof of registration on a diesel powered vehicle compatible with the part or engine eligible for giveaway , Like and share our Facebook page at Choate Performance and must be willing to pay any  shipping fees associated if participant is the giveaway winner. Choate Cash Certificates are limited to 10% of  the product MSRP and may be used on more than one item to allow total use of purchased certificates (Ex: If the product you wish to purchase  is valued at $1000.00 you may use up to $100.00 in Choate Cash towards your purchase) .In addition, Choate Cash is limited to use towards Choate manufactured products ONLY  such as Engines, Cylinder heads, pistons or other in house manufactured parts.
Visit our Facebook page for up to date drawing information.